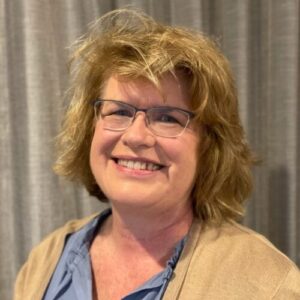 Melinda Sullivan
Clinical Perinatal Psychologist
BERWICK
Melinda is a registered Clinical and Perinatal Psychologist. She has wide experience working with families as a Psychologist, Midwife and Maternal and Child Health Nurse. Melinda also holds a Master's degree in Family Therapy. She has worked in a number hospital and community settings including Perinatal Emotional Health Service at Eastern Health, Specialist Infant Team and general teams with Child, Youth Mental Health. She enjoys helping mums, dads and children overcome the mental health challenges they experience and form deeper and more fulfilling relationships.
"I enjoy working with people experiencing challenges in their journey to become parents, pregnancy, parenting, infancy, and childhood.  I utilize  a diverse range of therapeutic interventions,  and  hold relationships as central to optimising mental health and wellbeing".
Melinda has delivered several group programs treating perinatal depression, assisting mothers and fathers in their new parenting roles, and fostering attachment between parents and children. She has undertaken perinatal specific training with the Royal Children's Hospital, Parent and Infant Research Institute, and the Centre of Perinatal Excellence (COPE). She is an accredited Circle of Security and Baby Makes 3 group facilitator.
Melinda can undertake cognitive and psychological assessments for school aged children.
When not working Melinda is mother of four children, she enjoys her newfound hobbies of drumming and sewing and spend lots of time trying to train her puppy.