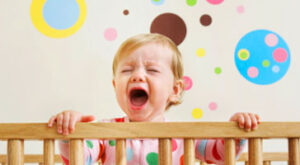 Congratulations on your new baby … but have you ever sat and thought "why is everyone giving me conflicting advice?" and"what do I do?". 
This could be with regard to any number of things when it comes to a new baby, or a new stage of growth of an older child.   I remember thinking "I wonder if the reason that there are so many different ideas of what to do with babies, is because each baby is unique and different, and different things work for different families… even two babies in the same family with the same parents can be SO different in temperament, behaviour, sleep patterns, feeding.  Maybe there's not a one-size-fits-all."
Some families find the popular sleep advice of delaying responding to their babies cues during sleep time (in order to encourage their babe to self-settle) isn't working for them, or they feel uncomfortable with it; and for these families there are alternative options.
There isn't a one-size-fits-all for all families, because they're all different!  The Possums Sleep Intervention is a little different too.  With regard to sleep, it looks at it through a different "lens".
Rather than focusing on behaviours and routines to cause an effect on sleep, it focuses on reframing expectations about what normal infant sleep looks like2, biological regulation of sleep – using the sleep-wake homeostat (or sleep "pressure" the feeling of "sleepiness" that increases during a period of wakefulness); and the circadian clock or the biological clock (that regulates metabolism, physiology and behavioural states within a period of slightly more than 24 hours for both parent and baby)1.  
We know that normal healthy babies have varying sleep needs, and one normal, healthy baby might need less sleep than another1, and over the first year of life sleep needs change. This means aiming for a "number" of hours per day is probably unhelpful, and adds a lot of stress to tired parents.
Instead, looking at sleep through the Possums "lens" the target is not duration of sleep, but sleep efficiency (the ability to drop back to sleep easily after waking in the night, and the quality of sleep).  Working with the biological factors (sleep pressure and the circadian clock) can mean that baby takes their biggest blocks of sleep when other members of the family are sleeping, which families may find works better for them.
Preliminary research indicates that the "Possums approach" to postnatal care is associated with improvements in infant settling during the evening and overnight, as well as improvements in maternal mood3 and that the Possums sleep intervention is well-received by parents4.  In a small study of parent's perspectives on The Possums Infant Sleep Program published in 20184, parents (Possums clinic clients) reported reduced stress, less concern about perceived sleep problems (frequent night waking, short-day-time naps, delayed sleep onset), and better quality of life.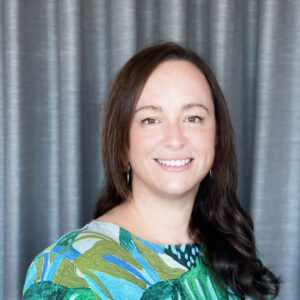 About the Author – Dr Rhonda Pawlowski a Medical Doctor, Lactation Consultant and Possums NDC Accredited Practitioner has recently joined the team at GLOW. Dr Pawlowski brings a wealth of experience and is passionate about providing sleep, settling, breastfeeding and early parenting support to parents and their infants.
Learn more about Dr Pawlowski here.  To book in with Dr Pawlowski call 03 9769 5606
References
Whittingham, K., Douglas, P. (2014).

 

Optimizing parent-infant sleep from birth to 6 months: A new paradigm.

 

Infant Mental health Journal, 35(6), 614-623.
Ball, H.L. (2013).

 

Supporting parents who are worried about their newborn's sleep.

 

BMJ, 346, f2344.
Douglas, P.S., Miller, Y., Bucetti, A., Hill, P.S., Creedy, D.K. (2015).

 

Preliminary evaluation of a primary care intervention for cry-fuss behaviours in the first 3-4 months of life ("The Possums Approach"): Effects on cry-fuss behaviours and maternal mood.

 

Australian Journal of Primary Health, 21(1),38-45.

 

Ball, H.L., Douglas, P.S., Kulasinghe, K., Whittingham, K., Hill, P. (2018).

 

The Possums Infant Sleep Program: parents' perspectives on a novel parent-infant sleep intervention in Australia. Sleep Health, 4(6), 519-526.

Whittingham, K., Palmer, C., Douglas, P., Creedy, D., Sheffield, J. (2020). Evaluating the "possums" health professional training in parent-infant sleep. Infant Mental Health Journal, 41(5), 603-613.