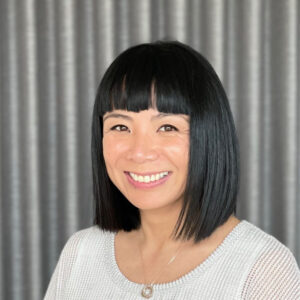 Thanh Lee
Perinatal Psychologist
BERWICK
Thanh Lee is a registered Psychologist with the Australian Health Practitioner Regulations Agency (AHPRA), a member of the Australian Psychological Society (APS) and a member of the APS Perinatal & Infant Psychology Interest Group.
Thanh is passionate about supporting individuals, couples and families during the perinatal period, which encompasses from pre-conception, pregnancy, and postpartum. It was through her role as a Home-Start Volunteer with Perinatal Anxiety and Depression Australia (PANDA) that Thanh developed a passion for prevention, early intervention and treatment approaches to perinatal mental health and supporting individuals and families with transitioning to parenthood.
Thanh has worked in community health, not-for-profit, educational settings and private practice. She has provided perinatal prevention, early intervention and treatment through individual therapy, group facilitation, parent sessions and couples counselling in supporting families with adjusting to parenthood. Through her work in community health, Thanh has also supported families from culturally and linguistically diverse backgrounds during the perinatal period.
Always staying up to date with the latest treatment approaches for perinatal mental health, Thanh has completed training with the Centre of Perinatal Excellence (COPE) in Perinatal Mental Health and Perinatal Loss. She has also completed training in Perinatal Non-Directive Counselling and is eligible to provide services for Pregnancy Support.
Thanh has recently completed the Circle of Security Facilitator training program, which is an early intervention parent-child relationship program designed to promote a secure attachment with your child. Thanh has also completed Level 1 and 2 training in Gottman Method Couples Therapy and utilises this method when working with couples.
"I believe treatment should be collaborative, and tailored to each clients' individual, couple, and family needs. I believe in empowering individuals to reach their true potential by using a person-centred and strengths-based approach. I draw on a variety of evidence-based methods in tailoring treatment to your individual situation including: Cognitive Behavioural Therapy, Acceptance and Commitment Therapy and Solution- Focussed Therapy. I have a strong interest in using Mindfulness and Compassion-Focused Therapy techniques. I draw on attachment theory and psychodynamic approaches to better understand individuals, couples and families."

"My interest in prevention and early intervention, parenting and perinatal mental health is well aligned with GLOW's philosophy and model of care, and I am excited to be joining a team at GLOW who share my passion".

"Outside of work, I am committed to living in line with my values by nurturing my mind and body with yoga and mindfulness practices. I am also a mother of three and look forward to family holidays where we disconnect to connect and enjoy creating memories together. My husband and I enjoy cooking, sharing a meal and having a good laugh with each other."