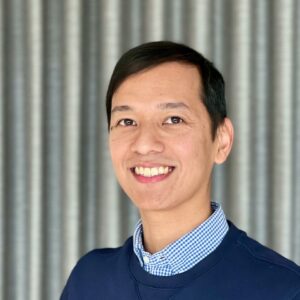 Dr Phil Natividad
Paediatrician - General Paediatrics
Dr Phil is a general paediatrician committed to providing specialist paediatric care for newborns all the way through to Grade 6. Phil has broad experience in the assessment, management and coordination of care for all paediatric medical problems and sees a broad range of medical problems in his work as a General Paediatrician. He has a special interest in helping children with Autism Spectrum Disorder, ADHD, speech delay, emotional-behavioural challenges, infant feeding, sleep and settling problems. Phil can also help when carers are concerned about how their child is learning.
Phil has been practicing paediatrics for over a decade and attained his fellowship from the Royal Australasian College of Physicians in 2021. He trained in various centres in Melbourne including the Royal Children's Hospital, Monash Children's Hospital, and has worked in regional Victoria, New South Wales and Queensland. Phil has taken various roles in clinical governance and quality assurance. He was appointed Chief Resident Medical Officer and chaired a committee on junior doctor wellbeing. He played an active role in clinical guideline development and has led numerous quality improvement projects in the public healthcare. Phil is a current board member for the Neurodevelopmental and Behavioural Paediatric Society of Australasia.
"I aim to provide patients and families with an experience that empowers them to feel heard, valued, respected, and understood during what can be a challenging time. I am  committed to understanding the particular strengths and challenges that make each child and family unique".
As a father of two young children, Dr. Phil appreciates the challenges of parenting in today's world.
Special Interests:
• Autism Spectrum Disorder
• ADHD
• Challenging behaviour
• Developmental delay and learning difficulties
• Infant sleep and settling
• Tongue tie assessments
• Asthma, eczema and allergies
• Constipation