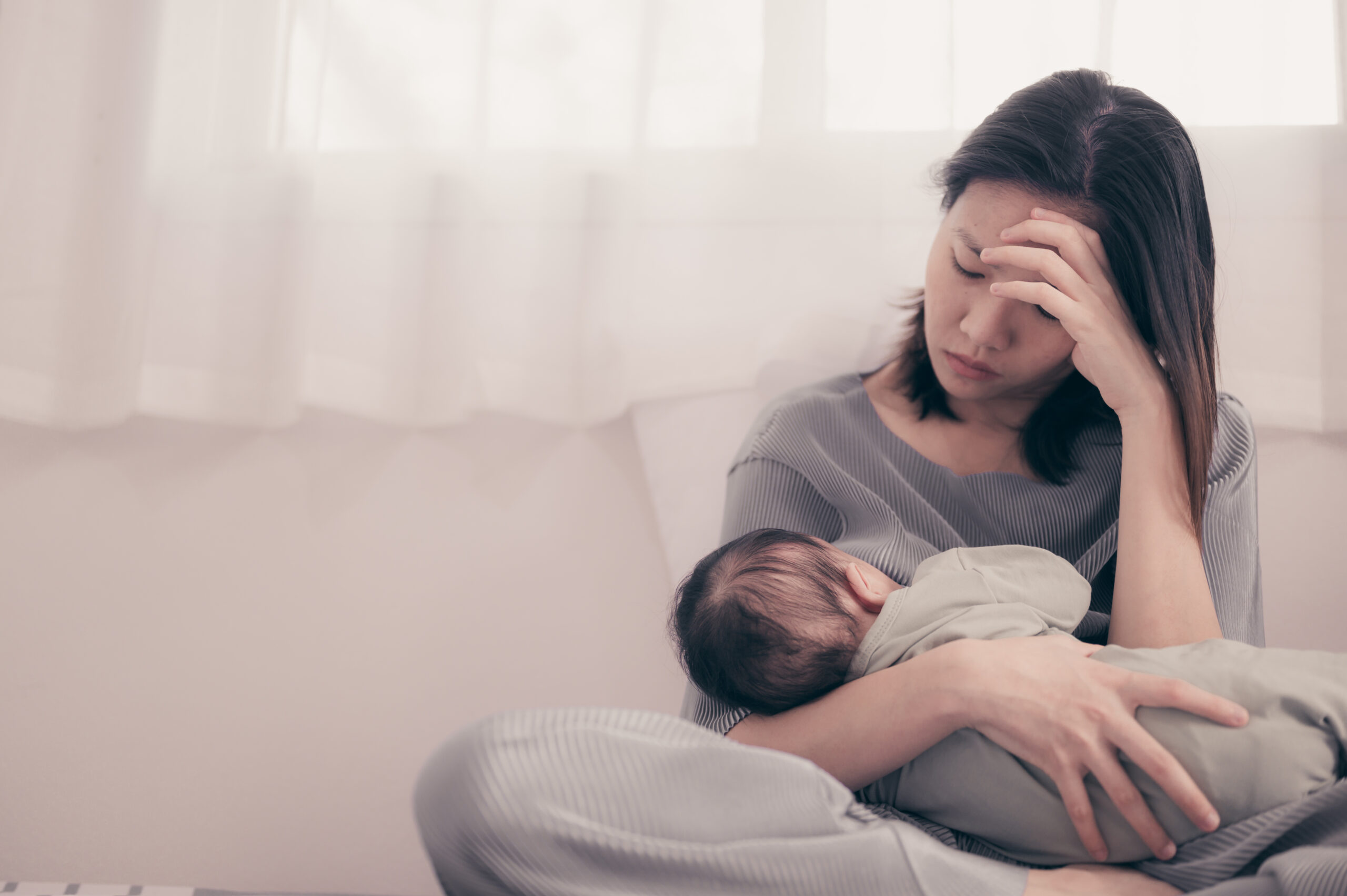 "Congratulations on your new baby" is a natural and genuine sentiment but it is also important, perhaps more than ever, to ask RUOK ?"

Welcoming a new baby into the family is usually a time of joy, wonder and excitement. However, for some mothers and fathers it can also be a challenging time.
1 in 7 mothers will experience Post Natal Depression (PND) (1)

1 in 5 mothers have at least one type of anxiety disorder in pregnancy or postpartum. (2)

Anxiety or depressive disorders in new fathers at 6 weeks postpartum is around 2%–5% (3)

Preliminary research in the UK suggests increased rates of mothers screening positive for PND in the first year of the COVID pandemic. (4)
Lockdowns, border closures and restrictions have limited or completely stopped access to family support, friend networks and community programs.
 

Uncertainty about the risks associated with COVID while pregnant or for their newborn, financial uncertainty, closure of  childcare centres and home schooling older children add additional stress.

Ways to start the conversation:
"As delightful as they are, having a newborn can be tough…RUOK"?

"My first few months of parenthood were a struggle too…RUOK"?

"You are doing a great job with her/him, but you still seem tired/flat/stressed…RUOK"?
T

hey may not to want to talk at that time that is OK so check in regularly via text or a phone call to see how they are coping and let them know you there for them.

Extra support may be what they need but:
Asking for help may seem too hard

They may not want to be a burden on others

Saying they are struggling may feel like admitting they are failing

Even trying to think about what they may need may be overwhelming as it is another thing they have to do.
Try offering concrete practical help and with many in Australia in lockdown creative thinking is needed:
Cook and deliver if within allowed distance contactless meals

Shout them a home delivered meal from a local restaurant that also needs support through lockdown

Send a "care package" a scented candle, luxe hand wash or an indoor plant provide repeat pleasure

Schedule in a regular walk and catch-up to encouraged them to get out of the house  and exercise.

If you are outside of the COVID allow radius talk via phone while you walk

Ask their partner to watch the baby for a few hours and set up a virtual night in with a group of friends (when they are feeling stronger they can repay the gesture)

If they do not have family support, offer to be a COVID restriction exempt care-giving person – their GP can provide a letter of exemption.
If they do open up professional help may be needed. Ask if they already have a professional to talk.  If not suggest:
PANDA's National Hotline 1300 762 306 panda.org.au

Their General Practitioner

Their Maternal & Child Health Nurse
9 September  2021 is RUOK day is a fantastic initiative reminding us to really check in with our family, friends, work colleagues, team mates…and also new parents. Now more than ever and everyday of the year.
Dr Adaobi Udechuku is an Australian trained perinatal psychiatrist.  She established GLOW Clinic with her friend perinatal psychiatrist Dr Lucinda Smith.