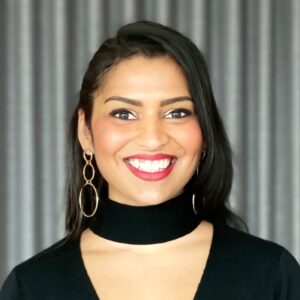 Melissa Labrooy
Practice Manager
Melissa an experienced specialist medical practice administrator, qualified Lawyer and mother of two brings her unique mix of skills to her role at GLOW.
I joined GLOW in June 2021 and from the moment I was introduced to this family I knew it was something very special that I wanted to be part of.
I have worked in Medical Specialist Practice for over 10 years and consider it a privilege to be a part of someone's journey, playing a role in guiding and helping them during what can sometimes be quite stressful and overwhelming times.
As well as my Medical Practice Management experience, I have also completed my Bachelor of Laws and Practice Legal Training, being admitted to the Victorian Supreme Court as a legal practitioner in October 2020.
Since becoming a mother myself and watching my now 9 and 2 year old grow and develop, I am ever aware of the overwhelming joys and also the challenges of raising a family. I found as a young mother that while the joys are often celebrated, the challenges are not always openly spoken about. It can also be quite difficult to navigate through specialist care for our little ones when we have not had any need to before.
Here at GLOW I was genuinely excited to find that there was all the support families needed under one roof. With kindhearted and friendly staff that can help and support each family through its individual journey.
I believe that empowering mothers and fathers with a holistic approach to health allows children and families to thrive and I feel privileged to play a small role in this by supporting our patients, families, clinicians and staff.
Away from work I love spend time with my family and travelling when we can. I also enjoy getting engrossed in a good book, distressing by being active, and sharing a special meal with loved ones.