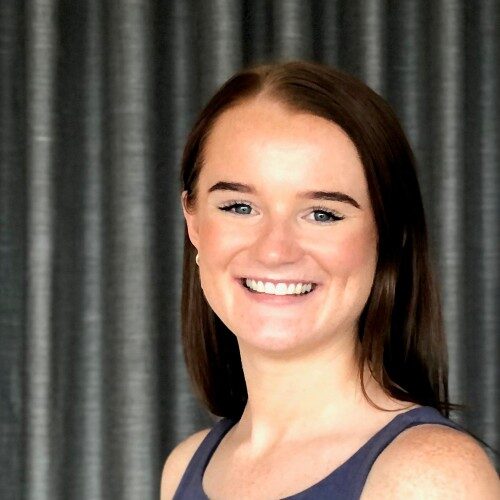 Katie joined the GLOW family in July 2020, right in the middle of COVID lock down. As a bright young spark Katie relished the challenges posed by COVID related changes at GLOW.  Although young Katie has already accrued considerable experience as a medical receptionist.
"I began doing reception work at my local GP when I was 17. I fell in love with the interactions with patients and just being able to make even one patients day a little brighter!'
Through the experience and knowledge gained as a front desk receptionist, Katie quickly rose to become an assistant to the practice manager and take on staff liaison duties.
"This was a different side of admin work which I thoroughly enjoyed."
Katie dedication to improving health and wellbeing for women in the perinatal period has led to her current studies in  Bachelor of Nursing and Midwifery at Monash University.
"I would love to join Glow in a practitioner role when I get my degree! When I saw the medical reception position advertised for Glow, I immediately knew that it was a job that was for me. A perfect combination of both my vocational passions, admin and women's perinatal health."

"I highly admire the niche service that Glow has created for perinatal women and their families, as a student studying this very thing, I recognise the importance of creating a place where women can be catered to and supported. I feel lucky to be part of such a special work environment that is Glow. I am not yet a mother myself, but one day hope to have a family and feel lucky that Glow is there to support me through my motherhood journey. "
Outside of work, I spend my time studying, exercising, and spending time with my close-knit friends and family.