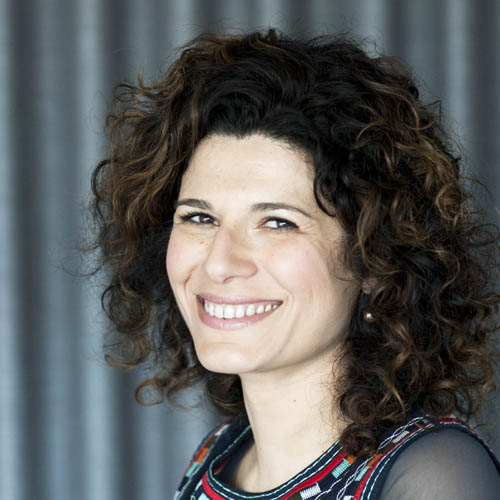 Genia Barmakov
Pelvic Health Physiotherapist
Genia Pelvic Health Physiotherapist at GLOW Clinic, Berwick graduated as a Physiotherapist from Latrobe University in 2000.
Genia holds Postgraduate qualifications in Pelvic Health and Exercise and has had over 20 years experience working in the areas of continence, pelvic floor dysfunction and perinatal musculoskeletal conditions.
Genia is a keen advocate of exercise – particularly to optimise health through the perinatal period and has many years of experience in teaching Clinical Pilates as well as general exercise classes. Genia developed and leads GLOW Fit GLOW's physiotherapist designed and facilitated clinical exercise class.
She has completed Masters in Applied Science at RMIT majoring in Traditional Chinese Medicine Acupuncture. The extra knowledge she has gained complement well her clinical skills as a well-rounded health professional. "I am passionate about providing holistic, readily accessible and individualised care, helping to improve and optimise client's health and well-being throughout the perinatal period."
Genia has worked in both private and public sectors in Australia as well as in Europe (The Netherlands), working as a Physiotherapist, a Clinical Pilates Instructor as well as an Acupuncturist.
She is a member of Australian Physiotherapy Association (APA) and Women's Health Special Group, a member of Continence Foundation Australia as well as a member of Australian Acupuncture and Chinese Medicine Association (AACMA). She is also very active in ongoing education as she believes it enhances the practice, providing best care according to the up-to-date evidence-based medicine.
Genia's special interests and areas of expertise include:

Musculoskeletal conditions such as Pelvic Girdle pain, back pain, carpal tunnel etc.
Abdominal separation/diastasis (DRAM)
Bladder and bowel dysfunction
Incontinence
Pre and Post Operative Prostatectomy Physiotherapy
Pelvic pain and sexual dysfunction (Men and Women)
Pelvic organ prolapse
Education and training on TENS for labour
Exercise in pregnancy and postnatal period
Breastfeeding issues – blocked ducts, mastitis, poor supply, nipple pain
Chronic pain
Laser therapy for pain, wound and scar tissue healing, post-operative recovery
Acupuncture for fertility, during pregnancy and postnatal recovery as well as for general musculoskeletal issues and general wellbeing

When not working, I love spending time with my family and friends.  To maintain my own well-being and life-balance I enjoy my regular running,  Yoga and Pilates as well as cooking and painting.