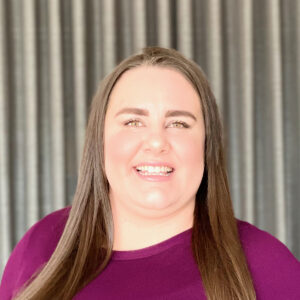 Chloe Hellriegel
Receptionist
Chloe joined the GLOW family in February 2021 and very quickly felt right at home. Her sunny disposition and willingness to help ensured a great fit with GLOW.
"My whole working life has been in various forms of administration. It was when I began working as a medical receptionist that I really found my niche. I love that in my GLOW receptionist role, I can combine my  organisational and administrative skills with my passion for helping people. It's the perfect mix!"
"From the moment I walked into GLOW Clinic, I knew this was the place for me. From the ambiance of the clinic to the welcoming and friendly team. The opportunity to provide assistance to families in their perinatal journey or to children through their younger years is a true privilege, whether it be administrative or just a friendly face at reception."
"I am a huge advocate for mental health awareness and wellbeing. I love that GLOW offers such a holistic approach. It's pretty special to be a part of such a unique team that can potentially make a difference in families lives in those critical times."
Chloe has completed her Certificate III in Medical Administration in 2010 and also her Certificate IV in Bookkeeping & Accounting 2020. When she isn't busy at GLOW, she is at home working as a Bookkeeper, tapping away on the calculator!
"In my spare time, I love getting lost in a good book or TV series, cooking up a storm in the kitchen, swimming a few laps at the pool or going on day-trips with my (new) husband!  My absolute favourite thing to do though, is spending time with my niece and nephew whom I adore."
'I look forward to meeting you with a smile at reception or having a friendly chat over the phone!'